Commercial Garage Door in Palm Desert, CA
EasyFix Garage Doors is a company that provides garage door installation services in Palm Desert, CA. They are known for their reliable and professional services, and their team of experienced technicians can handle any garage door issue with ease.
Hire the Professionals at EasyFix Garage Doors for Commercial Garage Door Repair in Palm Desert, CA
We know how important it is to have a functioning garage door. That's why we take pride in offering professional commercial garage door repair services in Palm Desert, CA. With our team of experienced technicians and top-of-the-line tools and equipment, you can count on us to get the job done right. We understand that time is money, which is why we strive to provide fast and efficient service with minimal disruption. We also make sure that all of our repairs are up to code and meet safety regulations. Our rates are competitive and our customer service is second-to-none, so you can trust that you're getting quality work at an affordable price. When your business needs reliable commercial garage door repair, turn to EasyFix Garage Doors.
EasyFix Garage Doors is your one-stop shop for commercial garage door repair in Palm Desert, CA. With 15 years of experience and a 5 star rating on Google, you can trust us to get the job done right. We offer reliable, professional services that are designed to be durable. Whether you need help with installation, maintenance, or repairs for your commercial garage door, EasyFix will provide fast and friendly service at an affordable price. Call today to find out more about our services!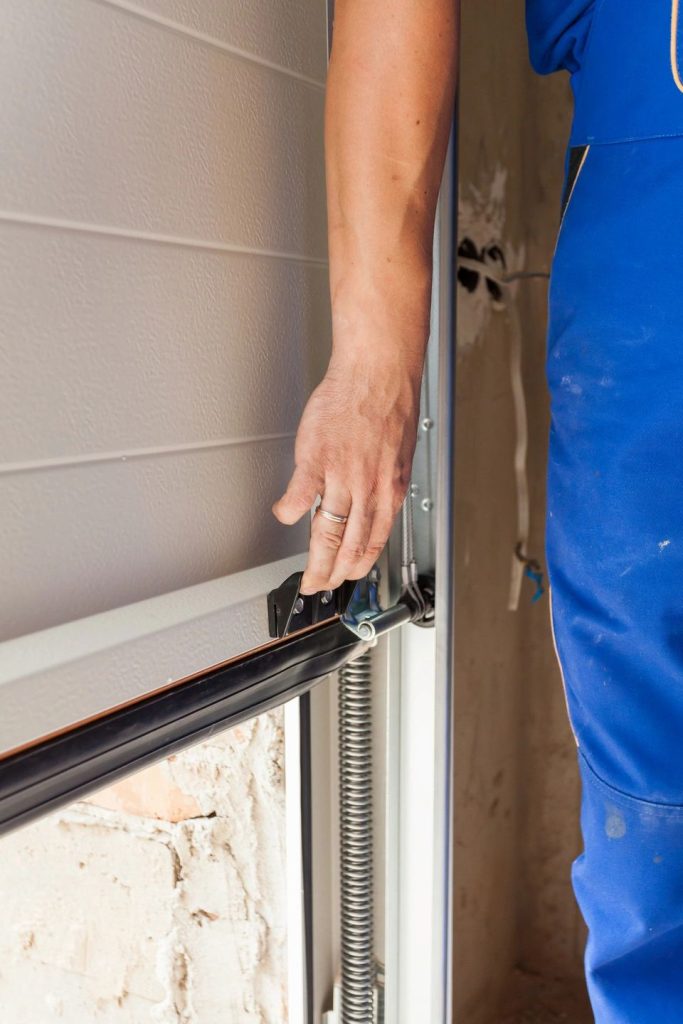 Security, Safety, and Efficiency of Commercial Garage Doors
For businesses, it's essential to have a secure commercial garage door that can not only protect their property but also provide safety for those who use it. With a reliable commercial garage door, you'll get the added benefits of increased efficiency as well. Here's why security, safety, and efficiency are important when it comes to commercial garage doors.
Security is paramount in any business setting, which is why having a safe and secure commercial garage door is so important. Investing in a quality commercial garage door means your property will be protected from intruders and vandalism. Plus, many options come with extra features like remote access and CCTV monitoring systems that add an extra layer of protection.
Safety should never be overlooked when it comes to using commercial garage doors. Many products come with sensors or alarms that alert users if someone else is inside the building or if the door has been left open. This ensures that everyone remains safe and sound and no one gets injured while trying to enter or exit the premises.
Finally, investing in a quality commercial garage door can lead to improved efficiency. A durable and reliable product will ensure that your door opens and closes properly each time. This can help reduce delays and lessen the workload on employees, allowing them to focus more on their work tasks instead of worrying about malfunctioning doors.
When it comes to selecting the right commercial garage door, security, safety, and efficiency should always be top priorities. By taking the time to choose the best option for your needs, you can rest assured knowing that your property is safely and securely protected.
Invest in Quality Commercial Garage Doors for Your Business
Having the right commercial garage door is essential to protecting your business and its assets. At EasyFix, we understand that these doors need to be reliable, secure, and long-lasting. That's why we provide our clients with quality products and services they can depend on.
Our team of experts are ready to help you find the perfect fit for your business. We'll assess your needs and preferences to determine the best option for you. Our wide selection of doors come in a variety of styles, sizes, materials, and colors so you can find one that suits your taste and budget. Plus, each product is made from high-grade materials that are built to last. With proper care and maintenance, you can trust that your new commercial garage door will stay in great condition year after year. Trust EasyFix to supply you with a durable, reliable, and attractive commercial garage door that meets all your needs.
Keep Your Business Secure with Commercial Garage Doors
At EasyFix Garage Doors, we understand that your business security is important and that a reliable commercial garage door is essential to keeping it safe. We specialize in providing the best quality garage doors for businesses of all sizes and shapes – so you can rest assured knowing your business is secure.
Our experienced technicians have years of experience installing and repairing a variety of commercial garage doors. We take pride in offering top-notch customer service, as well as quick and efficient repairs and installations. Plus, our prices are competitive, ensuring you get the most bang for your buck. So when it comes to finding the right commercial garage door for your business, trust us to deliver on time and within budget.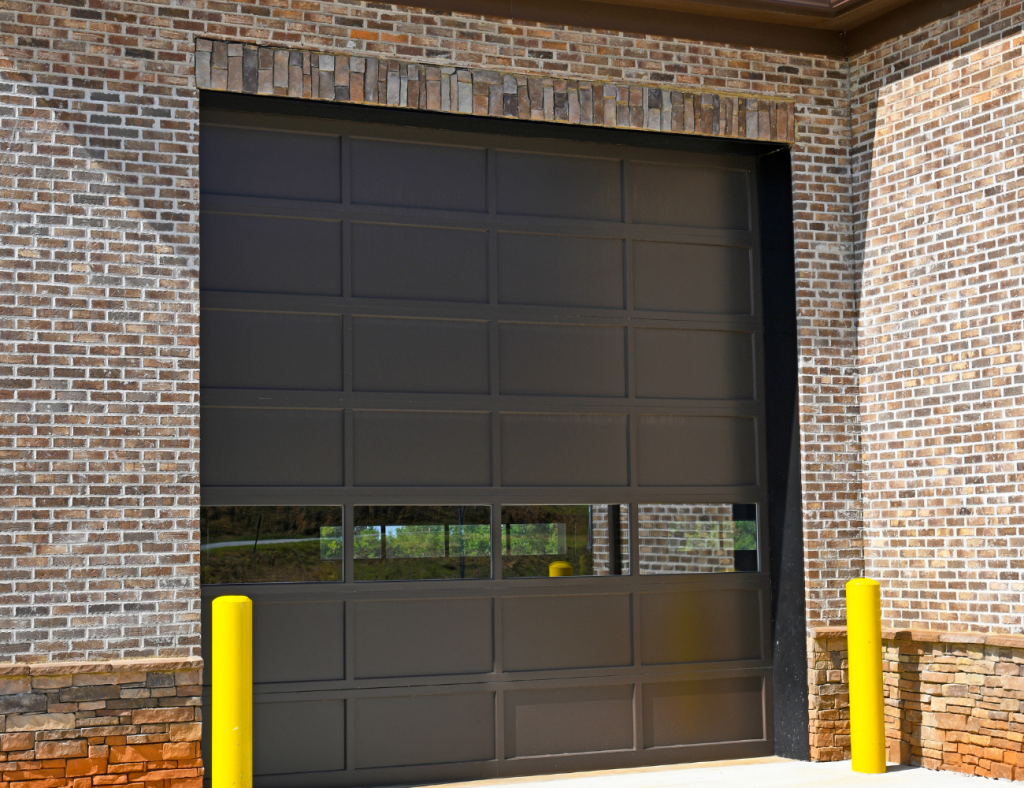 Frequently Asked Questions
We offer a wide range of commercial garage door styles, including sectional doors, rolling steel doors, and high-speed doors.
It usually takes one to two days to install a commercial garage door, depending on the type and size of the door.
We use a variety of materials to construct commercial garage doors, including steel, aluminum, and wood.
To keep your commercial garage door in good working condition, we recommend regular cleaning, lubrication, and annual inspections.
We offer a one-year warranty on all parts and labor for our commercial garage doors.