Garage Door Roller Repair in Palm Desert, CA
EasyFix Garage Doors is a company that provides garage door installation services in Palm Desert, CA. They are known for their reliable and professional services, and their team of experienced technicians can handle any garage door issue with ease.
Leading Garage Door Roller Repair Company in Palm Desert, CA
Need garage door roller repair in Palm Desert? Over the years, garage door rollers have improved in terms of durability. That's one reason why they last longer than they once did. However, a broken garage door roller can lead to significant damage to the garage door and associated hardware, which is why it needs to be replaced ASAP.
When it comes to safety and security, there's no one better than EasyFix Garage Door. We understand that every home has different needs when it comes to its garage door, so we strive to provide personalized service tailored to each client's specific situation. From broken springs to malfunctioning openers, our team will take care of any issue quickly and efficiently. Don't spend another day worrying about the safety of your home – let us handle all your garage door repairs today!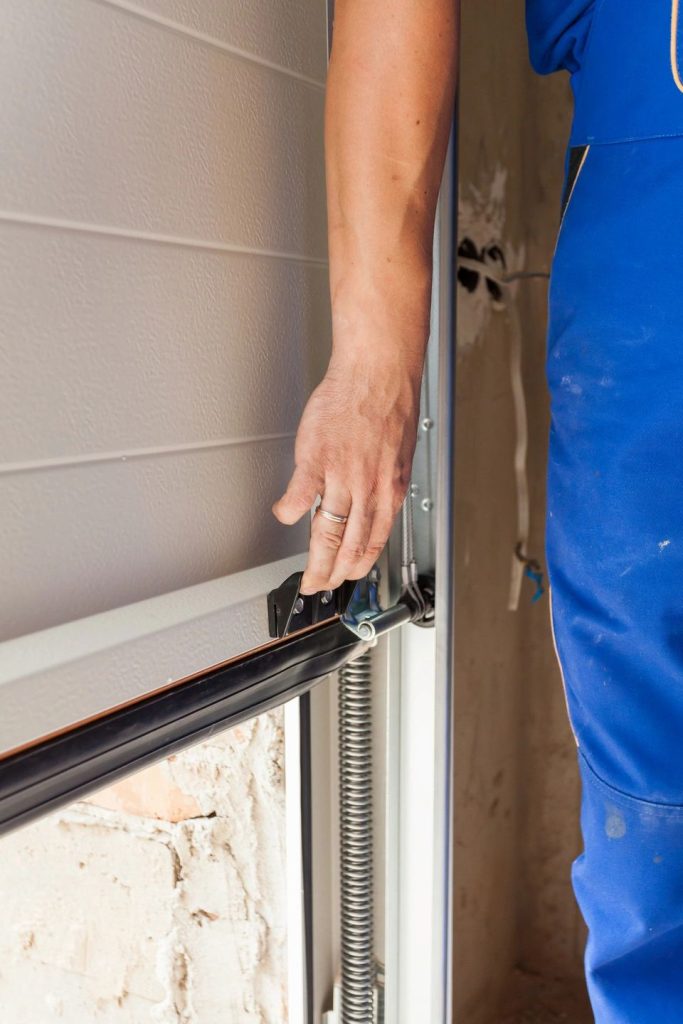 Garage Door Roller Replacement
Many may refer to roller replacement as garage door roller repair in Palm Desert, when in fact, no roller can be repaired. 99.9% of all damaged or broken rollers have to be replaced, and there is no way around it. Unfortunately, it isn't something that you can do yourself.
Attempting a DIY garage door roller replacement is dangerous even for the most seasoned garage door technicians like us, which is why we use all the required safety equipment during the process. Also, a lot can potentially go wrong, which could cause expensive damage to the garage door. A roller replacement is a relatively low-priced job, so it is best left to professionals like us to handle it for you.
Keep Your Home Secure with Professional Garage Door Roller Repair
When it comes to keeping your home safe and secure, there is no better way than installing a garage door. Not only does this provide additional security for your family, but it also adds value to your property. At EasyFix Garage Doors, we understand the importance of having a reliable and professional garage door installation service.
We have been in the business of providing quality garage door services since 2002, so you can trust us to get the job done right. Our experienced technicians are dedicated to delivering top-notch results at fair prices. Plus, they use only the best parts and materials available on the market, ensuring that each installation will last for years to come. With our superior workmanship and customer service, you won't find another place as reliable and trustworthy as EasyFix Garage Doors when it comes to making sure your home is properly protected. So don't hesitate – let our team help you protect your home today!
Get Affordable Garage Door Roller Repair in Palm Desert CA
We have some of the most experienced garage door technicians that handle garage door roller replacement or repairs. Furthermore, our experienced technicians will examine your garage door, ensuring that it is perfectly safe to use after the job is completed.
At EasyFix Garage Doors we understand the importance of proper installation and maintenance and strive to provide our customers with quality service at a fair price:
Our experienced technicians specialize in all types of garage door roller repair and installation
We use only high-quality parts to ensure that each job is completed correctly
Our prices are always competitive and our work is fully guaranteed
We offer same-day service for emergency repairs or installations
We can help you select the best garage door roller for your needs and budget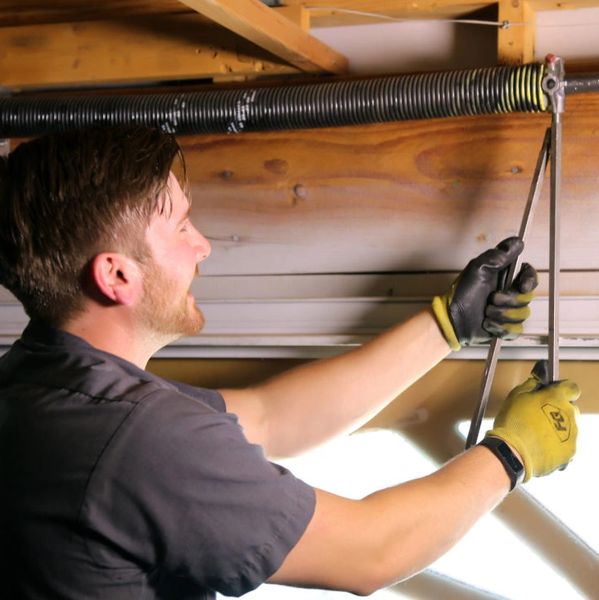 Frequently Asked Questions
You may wonder how long your rollers will last. This will depend on the type of garage door rollers you currently have. With proper maintenance, rollers can last between 10 and 20 years. Other factors will affect the longevity of your rollers as well, such as weather and frequency of use.
Garage door rollers should be lubricated about twice a year, or sooner if they begin making squeaking or grinding noises while the door is in operation.
Broken Tension Springs. A broken spring repair is one of the most common reasons why a garage door is not opening. Garage tension springs store mechanical energy that controls the movement of the garage door. Wear and tear could weaken the tension springs, which could lead to the garage door not working.
We offer a 5-year warranty on our garage door installations.
Yes, we offer regular maintenance and repair services for our customers' garage doors.