Garage Door Spring Repair Palm Desert, CA
EasyFix Garage Doors provides reliable, professional and affordable garage door spring repair services in Palm Desert, CA. With over 15 years of experience, our 5-star rated team is dedicated to providing the best service at a fair price.
Get Affordable Garage Door Spring Repair with EasyFix Garage Doors in Palm Desert, CA
We at EasyFix Garage Doors are here to help you with all your garage door spring repair needs. Our reliable, professional, and affordable services make it easy for you to get the job done right. 
When it comes to finding reliable and affordable garage door spring repair services, you can trust EasyFix Garage Doors in Palm Desert, CA. We are 5-star rated on Google for our dedication to providing quality service at a price that won't break the bank. Our team of experienced technicians has years of experience working with all types of garage doors and can provide the best solution for your individual needs.
We know how important it is to get your garage door back up and running smoothly again as soon as possible. That's why we offer same-day service and 24/7 emergency support when needed. With us, you don't have to worry about hidden costs or unexpected surprises – just great value for money. Here are some of the benefits you can expect when you hire EasyFix Garage Doors:
Quick turnaround times and same-day service
Professional and efficient technicians
Competitive rates and no hidden fees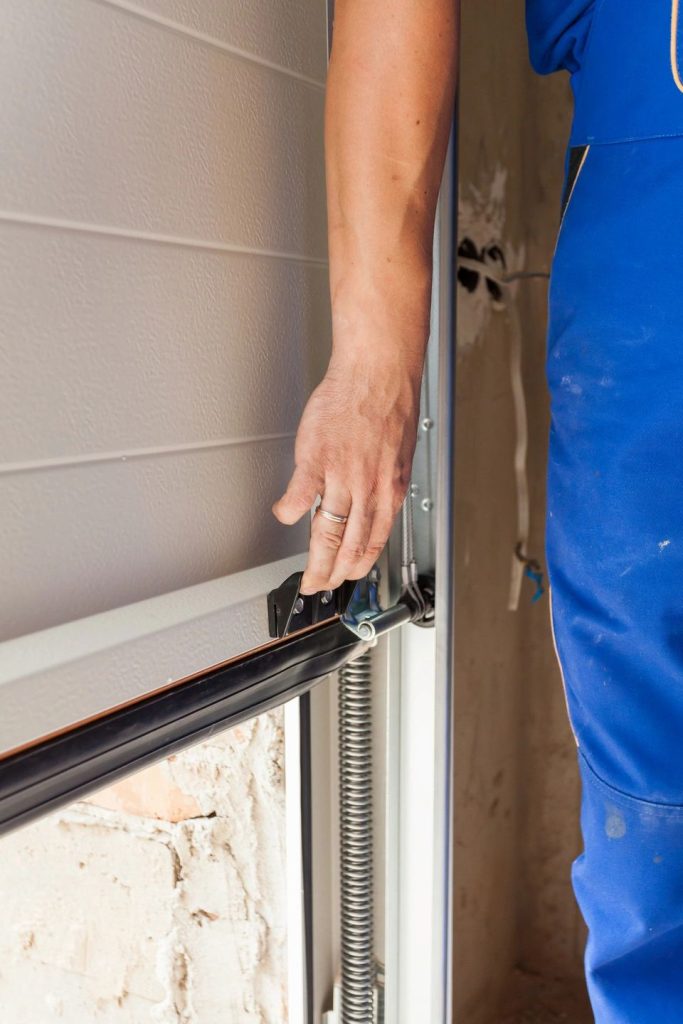 The Trouble with Broken Springs in Garage Doors
Contrary to popular belief, garage doors don't just open and close on their own. They rely heavily on springs that are under a lot of tension and pressure. When one of those springs breaks, it can be incredibly difficult to repair them correctly. Here's how broken springs can put the brakes on your garage door repair plans:
Firstly, when the spring has snapped, you'll need to replace it with an exact match for it to work properly again. This isn't always easy as there are many different types and sizes of springs to choose from. A professional technician will know which type is best suited to the door.
Secondly, if the spring hasn't been replaced correctly, it won't be able to handle the amount of stress it's meant to support. As a result, this could cause further damage to other parts of the door, such as the tracks or opener motor, leading to more costly repairs down the line.
Finally, replacing a broken spring requires a certain set of tools and skills. It's not something that any DIY enthusiast can do without putting themselves in harm's way. If you don't have the right equipment and experience, then you should leave it to the professionals.
To ensure your safety and get the job done right, here are five key things to keep in mind when repairing broken springs:
Make sure to buy a replacement spring that matches the size, strength, and length of the original.
Always enlist the help of a qualified technician to ensure everything is installed correctly.
Wear protective gloves, eye gear, and clothing while handling and installing the springs.
Never attempt to repair the garage door yourself unless you have the right knowledge and experience.
Disconnect power to the garage before attempting any repairs.
Why is Garage Door Spring Repair So Important?
We all depend on our garage doors to open and close properly, which make them one of the most important parts of our homes. But even with regular maintenance, they can have problems due to wear and tear. That's why it's so essential that you get your garage door springs repaired when necessary. Here are four reasons why:
1. Safety: Faulty or damaged garage door springs can lead to sudden, unexpected openings or closings – a serious safety hazard for anyone nearby.
2. Longevity: Regular spring repair ensures that your garage door works smoothly and lasts longer.
3. Money Savings: Taking care of potential issues before they become bigger ones will save you money in the long run.
4. Peace of Mind: Knowing that your garage door is functioning correctly provides peace of mind.
Keeping Your Garage Doors Secure with Spring Repair
When your garage door spring needs repair, it's important to act quickly. Our springs are the lifelines of our garages, providing access and security while keeping intruders out. But when they break, we're left feeling exposed. That's why EasyFix Garage Doors offers fast and reliable garage door spring repair services for Palm Desert residents.
We understand how stressful a broken garage door can be. We've seen how hard it is for homeowners to feel safe after their springs fail. That's why our team works diligently to ensure that each repair job is done correctly and efficiently. With 15 years in business, you can trust us to get the job done right. From checking the tension in the springs to replacing them if need be, our garage door technicians will make sure your garage door is secure again as soon as possible.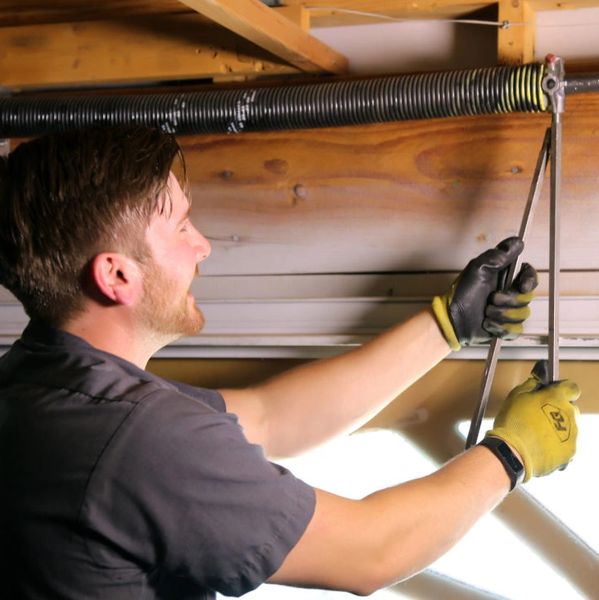 Frequently Asked Questions
We offer a range of garage door spring repair services, including tension spring repair, torsion spring repair, and extension spring repair.
Yes, we offer emergency services for garage door spring repair. We understand that sometimes you need help fast, so we're here for you when you need it.
Prices for garage door spring repair vary depending on the type and complexity of the repair. We always provide an upfront quote so you know what to expect before we start the job.
The time it takes to repair a garage door spring depends on the type of repair needed. On average, it usually takes us about an hour to complete a repair.
Before we begin a garage door spring repair, we ask that you remove any items, furniture, or other obstructions that may be in the way. That way, we can work as quickly and safely as possible.